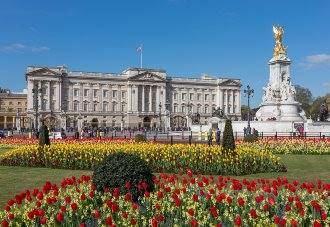 About European Tours And Vacations
With the increasing demands of modern life, vacations are becoming ever-more precious and holiday makers are looking to make the most of their time away. A recent trend is tours, which allow travelers to visit more than one destination on their trip.
Fortunately, Europe has so much to offer that you can visit multiple cities on this beautiful continent and experience wonderful diversity from one location to the next. Whether it is seeing the Queen in London, soaking up the sun in Rhodes, gazing out over Paris from the top of the Eiffel Tower, discovering the secrets of the Romans at the Colosseum in Rome or sampling tapas in Barcelona ... Europe has the lot! It is for this reason that visiting more than one city on a European tour is so popular. As well as remarkable sites and beautiful scenery, Europe's popular cities also intrigue visitors with their widely diverse history and culture. 
Some of the most popular European tours combine visits to London, Paris, Rome, Berlin and Barcelona, but there is no limit to the combinations and customization available for tours of Europe. With a wonderful train and coach network and good airport links, getting around Europe has never been easier. Contact us today and let us put together your dream Europe vacation, tailor-made just for you: call a member of our friendly team on 1-347-594-5500 or click here to send us an inquiry.
For a full list of our holidays in Europe, please click here; however, please keep in mind that we tailor all our vacations to the requirements of our customers so if you don't see a trip that you like, we can surely still arrange the perfect break for you. Just let us know what you would like from your vacation and we'll do the rest!
You may be interested in...