Milan is a Candidate for the Best European Destination
As the race for the Best European Destination begins again, Milan looks to be one of the most promising candidates. In 2017, Milan placed second after Porto, a city in Portugal.
However, in 2018 things may change. The votes that will decide the winner are collected between 18th January to 8th February on the official page of the European Best Destination (EBD) website:
https://www.europeanbestdestinations.com/european-best-destinations-2018/  
Candidates
The top candidates for the Best European Destination awards are the following:
Paris

Barcelona

Prague

Vienna

Amsterdam

Athens

Milan
Milan can definitely think positive, especially because in recent years it has changed its features and its ability to show the best of itself.
Tourism has been booming lately in Milan with the Chamber of Commerce counting approximately 3 million visitors in the first 6 months of 2017.
Milan is renowned for its fashion and design but it also has strong roots in culture and innovation. Throughout Milan, there are a number of programs that embrace culture an innovation, such as MiArt, Radiocity, Bookcity and PianoCity.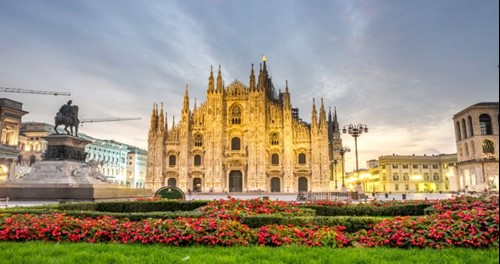 For this award program, the winning city will be awarded the exclusive title and logo of "Best European Destination". This will further promote the city to public and private partners, working as a campaign to promote the city for a whole year until the next EBD awards.
Further supporting Milan's potential to become the European Best Destination of 2018 is the huge increase in social media support.
Since 2009, there has been a record growth of visitors with over 4 million users, enhancing Milan's ability to become a tourist flywheel for other Italian destinations.
Get in touch
If you'd like to travel explore any of the European countries on this list, get in touch with our travel experts today. Contact us via our online form today or call us at (US) 1-347-826-1350.
Search Keywords
Enter keywords below to perform a search within the events to find more relevant posts