Must-see Destinations in Europe for 2021/22
If you're thinking about a European tour or vacation, then we've no doubt that you're finding that you are spoiled for choice when it comes to the pretty cities, iconic landmarks and UNESCO World Heritage Sites that you could visit. So, if you just can't decide where to go on your Europe vacation in 2021/22, here are our "must-see" cities.
Venice
The Floating City frequently finds itself at the top of must-see destinations in travel magazines and guides and we're no different in placing Venice firmly in the Number One spot.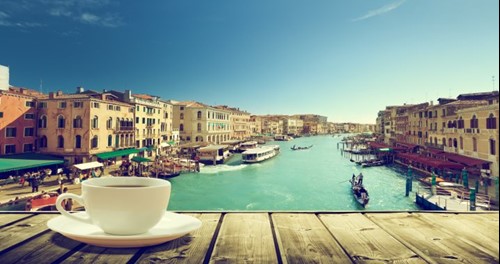 This city in Italy can only be described as magical thanks to its intricate network of canals, which serve as streets throughout the city. It has a refined atmosphere that still oozes rich Italian culture through its charming boutique shops and traditional restaurants. It is famed for its iconic architecture, such as St Mark's Basilica and Doge's Palace, as well as the Grand Canal, which is the main waterway through the city. However, there are also several charming smaller islands to discover in the Venetian Lagoon, such as Murano, Burano and Torcello, and these islands can be easily reached on a day trip – although we recommend that you book activities in Venice in advance as, during peak season, tours tend to sell out.
Recommended multi-city tour: Venice, Rome, Sorrento & Bologna
Budapest
Hungary's capital has recently been in the spotlight thanks to its appearance in iconic Hollywood movies, such as Inferno, starring Tom Hanks. It is bisected by the River Danube and features stunning river-side architecture that lights up in the night sky to create a romantic and magical atmosphere that we think you'll fall in love with.
Some of its most iconic attractions include the 19th-century Chain Bridge that connects the Buda district with Pest and Buda's Old Town, where the Budapest History Museum can be found – you can take the funicular that runs up Castle Hill to reach the Old Town, which gives you the opportunity to take in magnificent views. We also highly recommend visiting Trinity Square to see the 13th-century Matthias Church and the turrets of the Fishermen's Bastion, which offer sweeping views of the cityscape.
Recommended multi-city tour: Florence, Tuscany & Budapest
Dubrovnik
Croatia is fast becoming one of Europe's most popular countries to visit on a Europe vacation thanks in part to its glorious National Parks that feature epic waterfalls, as well as its tranquil island hideaways.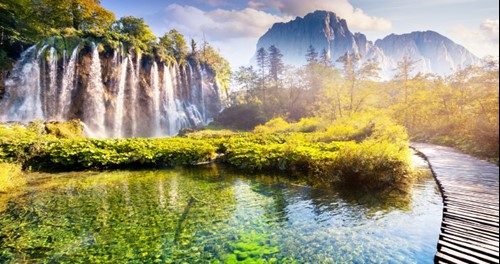 Dubrovnik is widely known as the Pearl of the Adriatic and offers an enticing cocktail of experiences, with the cultural Old Town offering culture to inspire you and the breath-taking sandy beaches giving you a space to relax in front of sublime sea views. We love its Baroque architecture, such as St Blaise Church, but there are also examples of Renaissance and Gothic architecture in the city, offering you diverse city sights, and of course don't miss the massive 16th-century stone walls that encircle the Old Town.
Recommended multi-city tour: Zagreb, Dubrovnik & Lake Garda
Vienna
Austria's capital has been known to charm and seduce even the most reluctant of travelers with its cultural heritage, musical theaters, art galleries and street markets.
Some of Vienna's most popular attractions include the Hofburg Imperial Palace, St Stephan's Cathedral, Heroes' Square and the Spanish Riding School, and we highly recommend purchasing a museum pass, which allows you to freely visit some of the city's most iconic museums, such as the Kunsthistorisches Museum Vienna and Imperial Treasury of Vienna.
Vienna offers diverse experiences, including Mozart concerts at the Konzerthaus and vibrant markets where you can enjoy a food tour, making it an ideal location for families who want to have the right balance of culture, history and fun family-friendly activities.
Recommended multi-city tour: Vienna, Prague & Munich
London
England's capital has undeniable vibrancy that you can't help but feel inspired by. As well as distinct British sights, such as Red Telephone Boxes, Double-decker Buses and the Queen's Guards, the city offers historic architecture to enjoy, such as Big Ben, the House of Parliament, Buckingham Palace and London Bridge, as well as modern icons in the commercial centre, such as "The Gherkin", the London Eye and the Shard.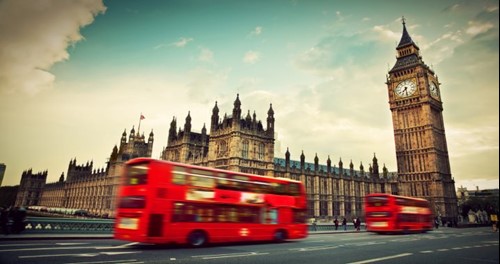 It is a great choice for a romantic couples' break, but we also highly recommend it for families as London offers many family-friendly activities, such as ghost walks, interactive displays at the Science Museum and activities designed for children at the Tower of London and the London Dungeons. We would suggest that, as a part of your holiday, you pre-arrange a guided tour of the city as, with so much to do, it can be overwhelming!
Recommended multi-city tour: London, Rome & Paris
If you're thinking about a Europe tour and aren't sure where to go or feel overwhelmed by the choice, why not chat to one of our friendly travel experts about our tailor-made Europe packaged tours? We will take the time to listen to what you want from your vacation and will then make suggestions based on your personal wishes. We can also take care of all the travel details for you - from flights and airport transfers to accommodation and tours so that you can relax and look forward to your custom vacation in Europe knowing that we will be there at every step of the way. Call us on 347-594-5500 or click here to send an online enquiry - we typically respond in less than 24 hours.
Search Keywords
Enter keywords below to perform a search within the events to find more relevant posts