Our Guide to Trieste
Trieste is a vibrant city in North-east Italy in the diverse region of Friuli-Venezia Giulia. Although you may not have heard of it, it was once one of the most powerful cities in Europe, influencing politics, literature, music, art and culture under its then Austrian–Hungarian dominion. However, in the 20th century, its importance declined and, today, it is an underestimated city that sits off the tourist trail, largely thanks to its proximity to Venice, with many holidaymakers favoring the Floating City.
One of the most notable things about Trieste is its distinct Eastern European atmosphere, with unusual cuisine for an Italian city and architecture that more resembles the buildings of Vienna. However, through its Roman- and Mediterranean-styled buildings, it still echoes the other regions of Italy, making it the ideal destination if you have an interest in architecture or European culture.
How to Get There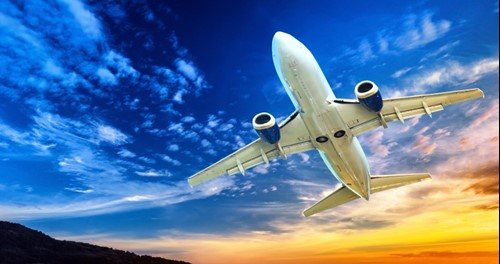 The best airport to fly to for a vacation in Trieste is Friuli Venezia Giulia Airport, which is located about 30km from the city centre. Several airlines fly to Friuli Venezia Giulia Airport from Rome, London, Munich and Frankfurt; however, if you can't find a flight that works for you, we recommend flying to Venice Marco Polo and then either pre-arranging a private car transfer to Trieste (it's about a 90-minute drive) or taking the train from Mestre.
Where to Stay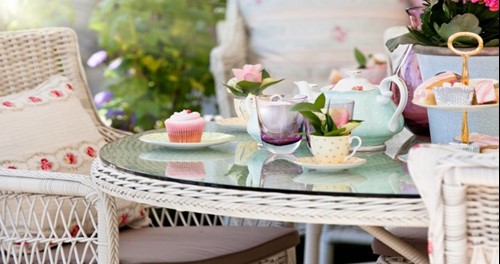 No matter which city you visit in Italy, we generally recommend staying in the city centre if your budget allows for it. While it can be tempting to save money by booking a hotel on the outskirts, travelling in and out of the city on a daily basis can really take away from your enjoyment, while being more centrally located means you are within easy reach of the top attractions, restaurants and bars.
In Trieste, we really like the area around Piazza Unità, where there are plenty of hotels to choose from, as well as bars, trattorias and restaurants. In this area, you will also be close to many of the popular attractions and museums, and if you choose a hotel close to the seafront, you can also enjoy sublime views of the Gulf of Trieste.
In general, we don't recommend booking a hotel in the area around Piazza Garibaldi as this area, in contrast to the rest of Trieste, is a little rundown and there are not so many bars and restaurants to enjoy.
Top Attractions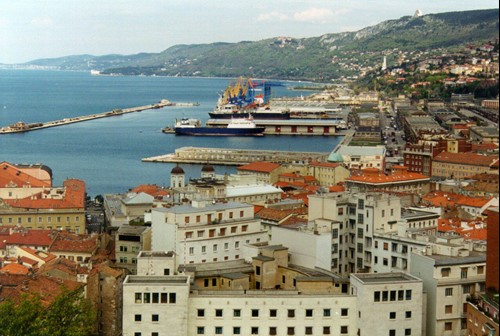 Trieste is really the place to go if you have an interest in architecture, especially since there is a wealth of styles to admire, including Neoclassical, Art Nouveau, Eclectic and Baroque styles coexisting in a harmonious blend with Roman remains, 18th-century buildings and Hapsburg style buildings.
Of the many buildings in Trieste to admire, the city is perhaps best known for Miramare Castle, which is a magnificent 19th-century castle that looks out over the Gulf of Trieste and was originally built for Ferdinand Maximilian, who was an Austrian Archduke. The castle's grounds include an extensive cliff and seashore park, which features numerous tropical species of trees and plants, making it particularly appealing to those that want to relax in the natural scenery of Trieste.
There are also several other castles in Trieste that we recommend visiting, such as the Castle of San Giusto – if you have a specific interest in seeing Trieste's castles, then we recommend pre-arranging a walking tour to ensure you see the best of the city. You also can't miss Piazza dell'Unità d'Italia, a glorious square that dates back to the Austro–Hungarian Empire and overlooks the sea – it is a great meeting point as it has several relaxed bars where you can enjoy a glass of local Carso wine.
If architecture really isn't your thing, then don't be put off as there are plenty of other attractions in Trieste to enjoy. For example, you can take a sea cruise from Duino Harbour to enjoy swimming and snorkelling during the summer, or you could take a day trip from Trieste to Ljubljana in Slovenia for a multi-cultural experience. There are also several museums to visit, including the Revoltella Museum with its fine collection of decorative art, and Civico Museo di Storia Naturale di Trieste, which is a natural history museum.
Suggested Twin-centre Vacations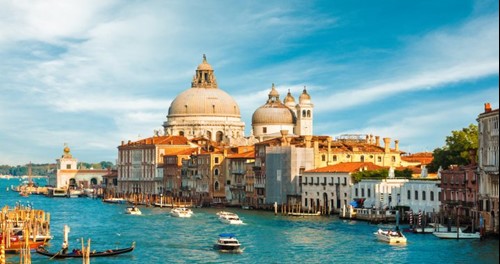 Trieste's Austro–Hungarian architecture combines perfectly with the diverse building styles in Vienna, making a twin-city tour to Trieste and Vienna an excellent choice if you have an interest in architecture or simply enjoy beautiful city scenery. Note, however, that there are currently no direct flights between the cities, so we recommend flying from Venice to Vienna.
Speaking of Venice, given the Floating City's proximity to Trieste, a twin-centre holiday to Trieste and Venice will certainly appeal to those that want to explore the diversity of Italian culture. While Trieste brings fairytale-like castles and architecture, Venice brings the decadence and overwhelmingly glorious palaces that makes for a truly luxurious holiday in Italy.
If you are thinking about a vacation in Trieste and would like to find out more about our tailor-made tours of Italy, including our Europe twin-centres, why not speak to a member of our expert travel team – we can put together a personalized quote for you that meets all your travel needs, allowing you to relax and look forward to your time away. To find out more, please call us on +44 1223 637328 or click here to send an online enquiry.
Search Keywords
Enter keywords below to perform a search within the events to find more relevant posts