Popular European Resorts to Visit on Vacation
If you're thinking about making Europe your next vacation destination, then we're sure that you already know that the choices are endless! There's the vibrancy of London, the tranquil islands in Greece, the culture in Barcelona or the history of Rome all waiting for you to discover them. All this choice can make choosing a vacation resort in Europe almost impossible!
To help you decide where to go on your Europe tour or vacation, we have chosen our favorite resorts in Europe for couples, families, high school trips and honeymoons.
Best for couples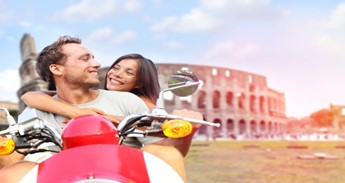 There are so many wonderful places to visit in Europe on a couples' vacation and where to go really depends on what you want to see. Here are some of our favorite European cities for a diverse and enjoyable couples' vacation.
Rome: The thing we love most about Rome is its diversity, which makes it the perfect place to visit no matter what you want from your vacation to Europe. Couples will love peeling back the years of history together at the Colosseum and Roman Forum, or discovering the spiritual masterpieces at Vatican City. Then there's the many iconic places to make precious memories, such as the Trevi Fountain or the romantic lustre of the Spanish Steps.
Barcelona: The magical architecture that can only be found in Barcelona makes for a wonderful couples' vacation in Europe. It is one of our favorite cities with the perfect blend of history and culture, as well as whimsical spaces to relax in, such as Parc Güell, which looks like it came straight out of a fairytale!
Reykjavík: Iceland's capital is an up-and-coming vacation destination and was announced as Rough Guides' Top City in 2016. It offers an undeniably cool atmosphere, with vibrant cafes and bars, a buzzing nightlife, natural spas and beautiful night-time skies to dream under! There are also plenty of activities to enjoy on a vacation in Reykjavík, such as Jeep tours, river rafting and snowmobiling. And, of course, there are the magical Northern Lights tours – a highlight of any trip to Iceland.
Best for families

Europe is a wonderful destination for a unique family vacation and there are plenty of cities and resorts that are particularly welcoming and enjoyable for families. Here are some of our favorites, with tips on what to do to keep the children entertained.
Lake Garda: We love the tranquillity of the Italian Lake District, and the mountain scenery and forest backdrop of Lake Garda make it a popular destination for families looking for a relaxing holiday in Europe. There are plenty of activities to enjoy as a family, such as walking and cycling trails, boat tours of the lake, and there's also a family-friendly theme park in Garda, which has a Sealife Center that younger children and teenagers will love!
Cornwall: The untamed scenery of Cornwall, which is a district in South-west England, will be cherished by adults, as well as children and teenagers. While parents can enjoy sea views and the rugged landscape, children can let their imaginations run wild in the sand dunes and grassy hills. There are plenty of cultural activities to enjoy in this peaceful space in the world, including traditional English houses and castles, as well as the Eden Project, which is a stunning natural space with a tropical garden dome. Older children can also enjoy water sports in Cornwall, such as surfing.
Dublin: The Irish charm of Dublin is a sure winner for families and, after visiting the city, you'll be sure to understand why it was voted the friendliest city in Europe. There are so many family-friendly activities to enjoy in Dublin, such as the Zoo, Phoenix Park, Dublin's ancient jail (called Kilmainham Goal) and the National Aquatic Center, which is a fun waterpark that you and your children will love.
Best for romance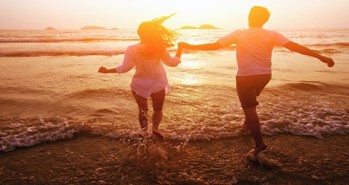 Europe is home to some of the most romantic cities in the world and is a popular choice for honeymoons or romantic getaways. Here are just three of our favorites.
Venice: The Floating City of Venice is a magical place for a romantic vacation in Europe, where you can enjoy a private gondola ride with your partner as a particularly romantic treat. There are also iconic attractions to see, where you can share precious moments with your loved one, such as St Mark's Square and the glory of the Grand Canal.
French Riviera: For something relaxing and rejuvenating, we highly recommend choosing the French Riviera for your romantic vacation in Europe. It oozes glitz and charm, and the sun-soaked strips of white sand are simply glorious. You can find out more about the French Riviera, including places to stay, in this blog.
Mykonos: Greece is one of the most popular countries in Europe for a couples' vacation or honeymoon thanks to its stunning coastlines, white-sand beaches and sublime turquoise waters. We particularly love Mykonos, which is one of Greece's most popular islands. It has glorious beaches to relax on and features quaint windmills to admire, as well as local pelicans that wander freely along the island's waterfront.
Best for an educational trip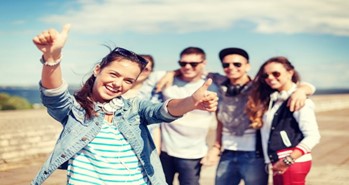 For a memorable and educational trip for high school or university students, the iconic cities of Europe are an excellent choice. Here are some of the classics.
Rome: History students or students studying archeology will love the fascinating delights that can only be found in the Eternal City of Rome. There are plenty of educational activities to enjoy, such as group tours of the Colosseum and Roman Forum or a trip to see Rome's secret catacombs. We can also arrange language classes for foreign exchange students. If you want to find out more about our educational trips to Rome, please contact us.
Paris: The French capital is a chic place to visit for fashion students, as well as students studying languages. There are plenty of group activities to enjoy, such as skip-the-line entry to the Eiffel Tower, cooking classes and guided city tours.
London: England's capital is an excellent choice on an educational tour of Europe. It is rich in history and culture, with many educational attractions to enjoy, such as the famous Science Museum. Its vibrancy will certainly delight older students, with cafes where they can study and parks where they can enjoy team-building activities with friends and classmates.
We offer tailor-made vacations in Europe that can be customized in any way to suit your needs. To find out more about our personalized service and expert vacation planning dedicated to Europe, please contact us.
Search Keywords
Enter keywords below to perform a search within the events to find more relevant posts