Five of the Best Europe Twin-center Vacations
Vacation time is precious, so make the most of it with a custom-made Europe twin-center vacation.
With diverse cultures to explore and some of the world's most iconic attractions, Europe is a top destination for a vacation in 2021/22. 
But why settle for a set vacation to a single destination in Europe when you can enjoy the diverse cultures and scenery with a Europe twin-center tour, combining two iconic resorts. In this Europe travel guide, we give you five of the best Europe twin-center vacations for 2018.
1. Seville and Florence
Best for: Art and architecture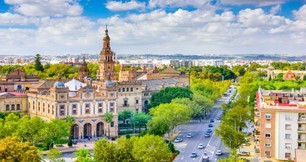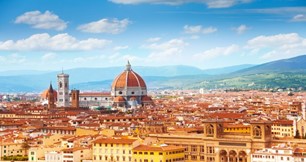 Seville in Spain topped Lonely Planet's guide to the best cities to visit in 2018, with the popular travel guide crediting the city's transformation for its inclusion on the list. Over the past 10 years, Seville has undergone an artistic transformation and, in 2018, the city will celebrate the 400th anniversary of Baroque artist Bartolomé Esteban Murillo. There will be plenty of exhibitions to explore, making Seville the perfect vacation if you have an interest in art.
Seville's ongoing artistic renaissance combines perfectly in a Europe twin-center vacation with Florence in Italy, which is considered an artistic gem and one of the most beautiful cities in the world. Here, you can explore iconic art galleries, such as the Accademia, where Michelangelo's overwhelming statue of The David can be found. We also recommend enjoying the artistic treasures at the Uffizi Gallery, which houses the magnificent art collection of the famous Medici family.
2. Athens and Matera
Best for: History and archeology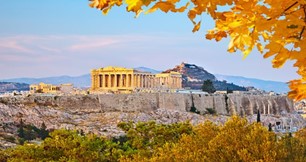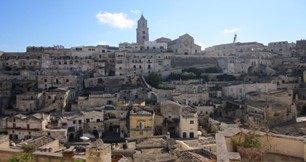 If you would love to discover Europe's past on your twin-center vacation, we think you'll love the combination of Athens in Greece and Matera in Italy.
Athens is a city full of ancient architecture, mythology and fascinating historical sights. Here, you can take a step back to Ancient Greece with a tour of the famous Acropolis. There is nothing quite like standing amongst the Greek temples and imagining the grandeur of ancient life in a time long-forgot! From Athens, you can also visit other fascinating archeological sites, such as Delphi. This ancient city has so much to intrigue you on your Europe twin-center vacation, such as stories of the Oracle of Delphi, the Sacred Way and the Temple of Apollo.
From Ancient Greece to Roman times, on this Europe twin-center vacation you can next visit Matera in Italy. This ancient city has been announced as the European City of Culture for 2019 – an accolade that is highly desired. In Matera, you can discover ancient human settlements with a tour of the Sassi and take in panoramic views of the city from the Belvedere vantage point – seeing Matera from this point is like glimpsing back in time!
3. Dubrovnik and Lake Garda
Best for: Natural scenery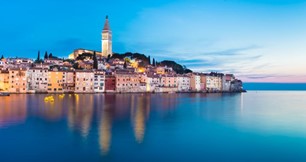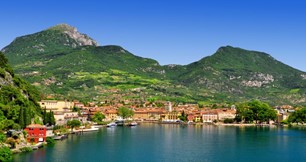 Widely known as the Pearl of the Adriatic, Dubrovnik in Croatia offers a cocktail of experiences, with the cultural Old Town mixed with breath-taking sandy beaches and unparalleled luxury. It is quaint, yet decadent, and also offers world-class sailing opportunities. It is the perfect Europe twin-center vacation destination if you want a diverse Europe tour with plenty to see and do.
To complete your Europe twin-center vacation, we recommend changing gears and immersing yourself in the natural beauty of Italy's famous Lake District. The largest of the lakes is Lake Garda. This glorious resort is a hub of tranquility and relaxation, and a place where you can truly rejuvenate and connect with nature. If you enjoy sports, hire a bicycle from your hotel to enjoy one of the lakeside cycling trails. Alternatively, for a luxury experience, head to one of Sirmione's thermal spas – the waters are considered to have healing properties.
4. Rome and Manchester
Best for: Soccer fans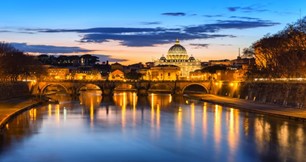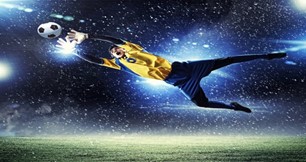 If you can't get enough of soccer, then we think you'll love the combination of Rome and Manchester. Not only is Rome in Italy home to the epic Colosseum and glorious Vatican City, but Roma and Lazio soccer clubs are also native to the Eternal City. These two teams now rank 3rd and 4th, respectively, among the teams in Italy and watching a soccer match at Stadio Olimpico in Rome will be a thrilling experience that you're sure not to forget!
After mixing history and soccer in Rome, this Europe twin-center vacation takes you to Manchester in the UK. This vibrant and modern city is well known for the rivalry between its soccer teams, with both Manchester United and Manchester City, two of the world's top soccer teams, calling the city home. There's nothing quite like watching a soccer match in a city so in love with the Beautiful Game.
5. Voss and Reykjavik
Best for: Adventure and sports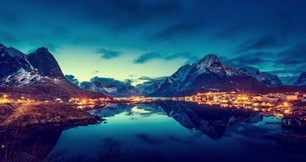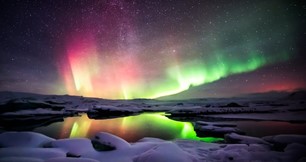 Known as the Adventure Capital of Norway, Voss is the place for you if your want to enjoy thrilling activities on your Europe twin-center vacation. Here, you can partake in river rafting, mountain biking or walking in nature. However, if you would prefer to relax and absorb the stunning mountain scenery, take a cruise of the fjord for scenes that you will never forget!
To continue your twin-center vacation to Europe's most beautiful destinations, next we take you to Reykjavik in Iceland. Here, you can choose to relax at one of the thermal spas or take some time to discover the unbelievable nearby attractions. Don't miss the Golden Circles, which are thrilling natural water columns that shoot out from the ground, as well as the beautiful waterfalls and glaciers in the National Parks around Reykjavik. Iceland is also the perfect place to see the magical Northern Lights.
Our Custom European Tours and Vacations
If you would love to visit Europe on your 2021/22 vacation but don't want the stress of arranging all the travel details yourself, let one of our experts manage your vacation plans. We are experts in tailor-made travel to Europe and create custom European tours and vacations to the best destinations for our valued customers.
As a part of our service, we will take the time to understand what you want from your vacation and will then create a personalised vacation itinerary for you, including all the extras that you want. To find out more about our award-winning vacations, please contact us.
Search Keywords
Enter keywords below to perform a search within the events to find more relevant posts